Introducing Knoware's team of SAS training specialists
When you and your organisation make an investment in training, you will benefit from the skills and practical experience of Knoware's team of trainers, as well as the course material and practical work.
Find out more about the people who deliver SAS training for your benefit and career development.
Brian Bee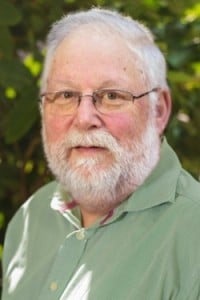 Brian is a very experienced accredited SAS trainer who has delivered the majority of SAS Institute New Zealand's courses in recent years. He receives very positive feedback from course participants in terms of SAS knowledge gained and ability to apply this knowledge in practical work situations.
Brian's more than 33 years of 'hands on' SAS experience delivering projects for government and corporates alike, plus management responsibilities for SAS professionals of all levels and experience makes him the ideal trainer to learn from.
Brian specialises in tutoring the SAS non-statistical courses including:
SAS Programming 1, 2, 3 & Fast Track

SAS Enterprise Guide 1, 2 & 3

SAS Macro 1 & 2, SAS SQL

SAS Web Report Studio

Creating Information Maps and Web Reports

SAS/Graph 1

Customising SAS Web Applications

Accessing SAS from MS Office Application

SAS Data Integration Studio 1, 2 & Fast Track

SAS BI Reporting 1 & 2,

Creating Business Intelligence for your Organisation Fast Track
Mark Bodt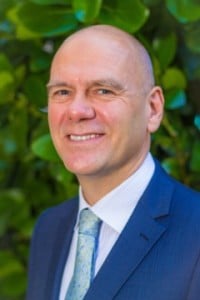 Mark has over 20 years of IT experience across a range of industries and organisation behind him. He has been working as a Knoware consultant since 2005 on a variety of projects using his very strong technical skills. Mark specialises in SAS Business Intelligence development projects and in SAS infrastructure installation, migration, management and administration. He is one of the few certified SAS Visual Analytics technical specialists in the Asia Pacific region, and is involved with Visual Analytics installation and implementation projects.
In his role as a trainer for the SAS Institute, Mark has presented over 50 SAS courses to date including
SAS Enterprise Guide

SAS Business Intelligence Applications – a range of courses

SAS programming – beginner through to advanced

SAS Platform Administration
Mark has also had considerable experience with infrastructure installations including:
Visual Analytics installations into Red Hat Linux with SSL

Numerous SAS installations from BI Server through to Full SAS 9.4 EBI and Enterprise Miner installation , EDI – EDI installation across 6 servers

Major SAS migration projects – ETL and BI migration – insurance sector and government
Colin Harris
Colin is well known in the industry as Knoware's Technical Director who has carved out a niche in supplementary SAS education through his popular seminars on linking SAS and Excel, as well as his series on SAS best practice and programming standards. Check out Knoware's educational video selection
Colin has a comprehensive knowledge of developing and using SAS solutions, with over 25 years of experience. This includes foundation SAS, Enterprise Guide, Add in for Microsoft Office, Enterprise BI Server (infrastructure and administration, Portal, OLAP, Web Report Studio, Information Maps etc.) and Data Integration (DI server, DI studio, LSF and ETL with SAS programming).
Colin teaches most SAS courses, including programming courses, macro and Enterprise Guide.
He has attended a number of SAS Global forums and is a font of knowledge and advice.
Colin also heads up Knoware's SAS technical support service team which includes Mark Bodt above.
Brett Kraiger
Brett has an excellent range of business and technical skills developed from his work over the past 20 years or more in the insurance market, and consulting work with large government organisations.
He has a lot to offer trainees in the areas of programming, analysis, reporting, and modeling from his experience working as a business intelligence analyst programmer using the full range of SAS tools.
Brett primarily delivers training in SAS programming.
Kelda Bindel
Kelda is a highly respected advisor in the areas of data systems and data management.
She has strong statistical and computing programming skills and has worked with SAS (Enterprise Miner, Enterprise Guide, Add-in for MS Office), SQL, SPSS Clementine, Hyperion and several desktop productivity tools including MS Word, MS Excel, MS PowerPoint, MS Access and Tableau.
Kelda is also an experienced SAS trainer, and has recently added SAS Visual Analytics to her list of courses that she is qualified to teach.
Kelda has experience in the commercial and retail sectors that has included work with churn analysis, credit risk analysis, customer profiling, segmentation, and revenue generation
Dave Shea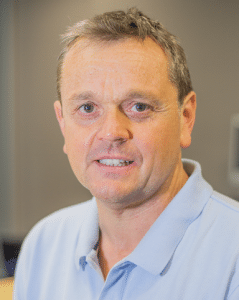 Dave's consulting experience as a senior application developer and Programmer has been built up over more than 25 years in the IT industry.
His experience covers many industry sectors including: government, telecoms, banking, transport and pharmaceuticals.
He has extensive technical experience with SAS, Oracle, Microsoft Office tools, Windows and UNIX.
Dave's skills also include technical business analysis for application development and business intelligence. Plus he is accustomed to the challenges of working with very large data volumes, for example using the Telecom Data Warehouse, one of the largest in New Zealand.
Dave has an engaging personality and is an excellent communicator in training, coaching or mentoring situations.
He is passionate about the benefits and effective use of SAS Enterprise Guide and specialises in teaching Enterprise Guide and SAS programming courses