The seminars cover topics that are not covered in other education courses.
The target audience is anyone who wants to improve their information delivery – from Analytics professionals to managers, team leaders or other management professionals
A summary of each seminar is provided below with a link to even more information on seminar content where there is a booking form to complete
Positive feedback on Knoware's seminars
We have received positive feedback on previous seminars:
" The length of the session was just right."
"Very good coverage. Much appreciated."
"Great presentation – however though the pace of presentation was very quick. There was a lot of information. "
"Really worthwhile and delivered above expectations. Thank you."
"Very helpful in re-focussing and helping to step back a bit and take a look at how you work (get caught up in the day to day)"
"Good; answered lots of questions and explained the "why" and "how" of VA"
"Great presentation. Very pleased as it provides good background for consideration. I do believe it is useful to have used the VA environment before"
Applying Agile to Analytics and BI

Agile has been successfully embedded into software development for several years now. Its adoption in the fields of Analytics, Business Intelligence (BI) and Data Warehousing (DW) has not been as extensive or successful. Is it because what we do is so different that Agile has no place in our world? Or is it simply due to shortage of information and guidance on how to apply Agile principles and practices to Analytics and BI?
Audience: 
Anyone who wants to know about Agile and how to apply Agile principles and practices to Analytics and BI. This seminar will provide practical information relevant to managers and team leaders as well as developers and analysts.
Better Information Delivery with SAS

This is a practical session which looks at the different SAS information delivery tools and relates them to their strengths in relation to different types of information creators and consumers.  Help understand the options and how to make the best choices, and use the tools that you have available.
Audience: 
Anyone who needs to know more about getting the best out of their SAS technology and improving their information delivery.
Storytelling and Data Visualisation: from Analytics to Infographics

This half day seminar  will introduce you to the power of data-driven design and communications. The workshop is for anyone working with data, with a need to increase insights, share knowledge or engage the public. Relevant for both government and commercial organisations.
Audience: 
Anyone who needs to have a greater understanding of data visualisations, infographics and animation and how to use these to add value to analytics.
Data Governance in the Real World

This seminar aims to provide you with the confidence to introduce and manage your data governance programme with step by step practical solutions for all types and sizes of organisations.
Audience: 
Information managers, data governance professionals, data strategy delivery leads – anyone responsible for managing organisational risk around data, building organisational capability and safe reuse of data
 Hooking up SAS and Excel: Exploring the main techniques

Explore the 20 or more different ways to interface SAS and Excel, either to read Excel data into SAS or to produce or update Excel spreadsheets from SAS.  Make sure you know the best and latest ways to integrate SAS and Excel to get the right results and save you time.  Get an overview of all the main techniques, their pros and cons, and see them in action.
Audience: 
SAS users of any level who currently use or wish to use Excel in combination with SAS, or whom have end users with Excel skills.
Best Practice for SAS Analysts and Developers (2 half-day workshops)
Ensure your analysts and developers:
work in the most productive, effective and efficient ways
produce correct and consistent results
meet the needs and goals of their customers for improved satisfaction
There are 2 different workshop sessions – Technical and Non-Technical
The Non-Technical session covers common issues; work lifecycle (including Agile) from work requests to delivery of results; communications and data management overview
The Technical session is for SAS users and covers data and information management in more detail, understanding "under the covers", efficiency and effectiveness tips and documentation
Audience: 
Quantitative and qualitative analysts, Business analysts, Developers creating BI or analytical systems, Managers and Project Managers.
SAS Visual Analytics Data Loading techniques

This more technically orientated seminar ensures you are aware of all the main ways to load data into SAS Visual Analytics, their pros and cons, and how to use them
it covers VA Administrator import, user import, auto-load, VA data builder, Enterprise Guide, Data Integration Studio and the full flexibility of using SAS code
and includes table design guidelines for effective use in SAS VA
Audience: 
SAS administrators, data integration developers and anyone preparing data for use in SAS VA
Scheduling in SAS

This more technically orientated seminar provides a comprehensive overview of the ways you can schedule SAS work to run. The seminar covers:
Standard SAS jobs, SAS Enterprise Guide projects, SAS Visual Analytics data queries and SAS Visual Analytics report distribution
Administration set-up, as well as actual scheduling of jobs from the SAS user perspective
Different approaches for scheduling – centralised using defined administrators versus distributed
Real examples in action
Audience: 
SAS administrators or SAS users
Would you like to know more?
More Training to Enhance Your Skills and Career
Want to be sure which seminar is right for you ? talk to us about your training / up-skilling needs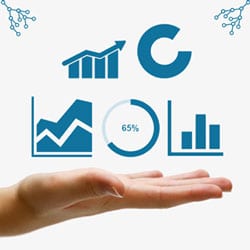 We help you make the best use of your data by using analytics and reporting techniques to gain insights. You can use these insights for your planning, and "day to day" operations decision making.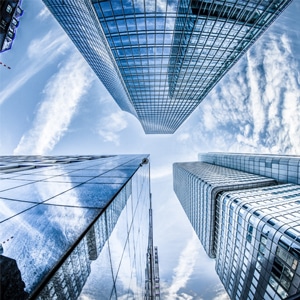 Knoware's Information and Data Management Services can help you manage your information and data environments effectively, efficiently and with confidence and provide an excellent basis for running a sound technical environment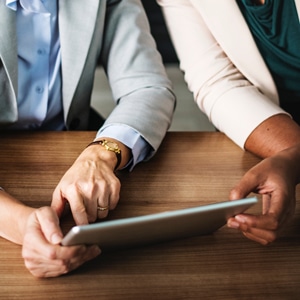 We provide expertise across all aspects of SAS from analysts/developers through to SAS modernisation and upgrades and platform administration
Seminar Series